A dynamic world is making regular adjustments as in life itself, and the images of things and objects. What was comfortable and functional, is now completely lost its value. So there was a need to keep pace with time, to follow developing technologies and to get rid of technological echoes of the past.
Imagine the time has come to replace beloved but outdated smartphone for a newer model.
The question immediately arises of how to synchronize two devices in order not to lose existing contacts and personal information. Well if both handsets operate on a single operating system. Just go to Google account for Android or iCloud for iOs, so all contacts are synchronized and automatically appears in the phone's memory. But it so happens that, being a fan of Apple, tomorrow the choice will fall in favor of a flagship Samsung or LG running on different operating system.
Here the transfer process is slightly more complicated, but after reviewing the options offered, too, will not take much time.
Let's leave the past in the process of transferring contacts via Bluetooth, or even more troublesome manual filling. When hours had to enter every number in the phone book. Consider a less labor-intensive ways to sync contacts with different operating systems.
Sync two phones with special apps
The iOs software does not allow you to export all the numbers from the phonebook. You have to download from the AppStore and install My Contacts Backup.
Follow the given algorithm:
My Contacts Backup has a paid content. The difference is within the allowable number of transferred contacts (the free version up to 500), as well as the ability to sync with Dropbox.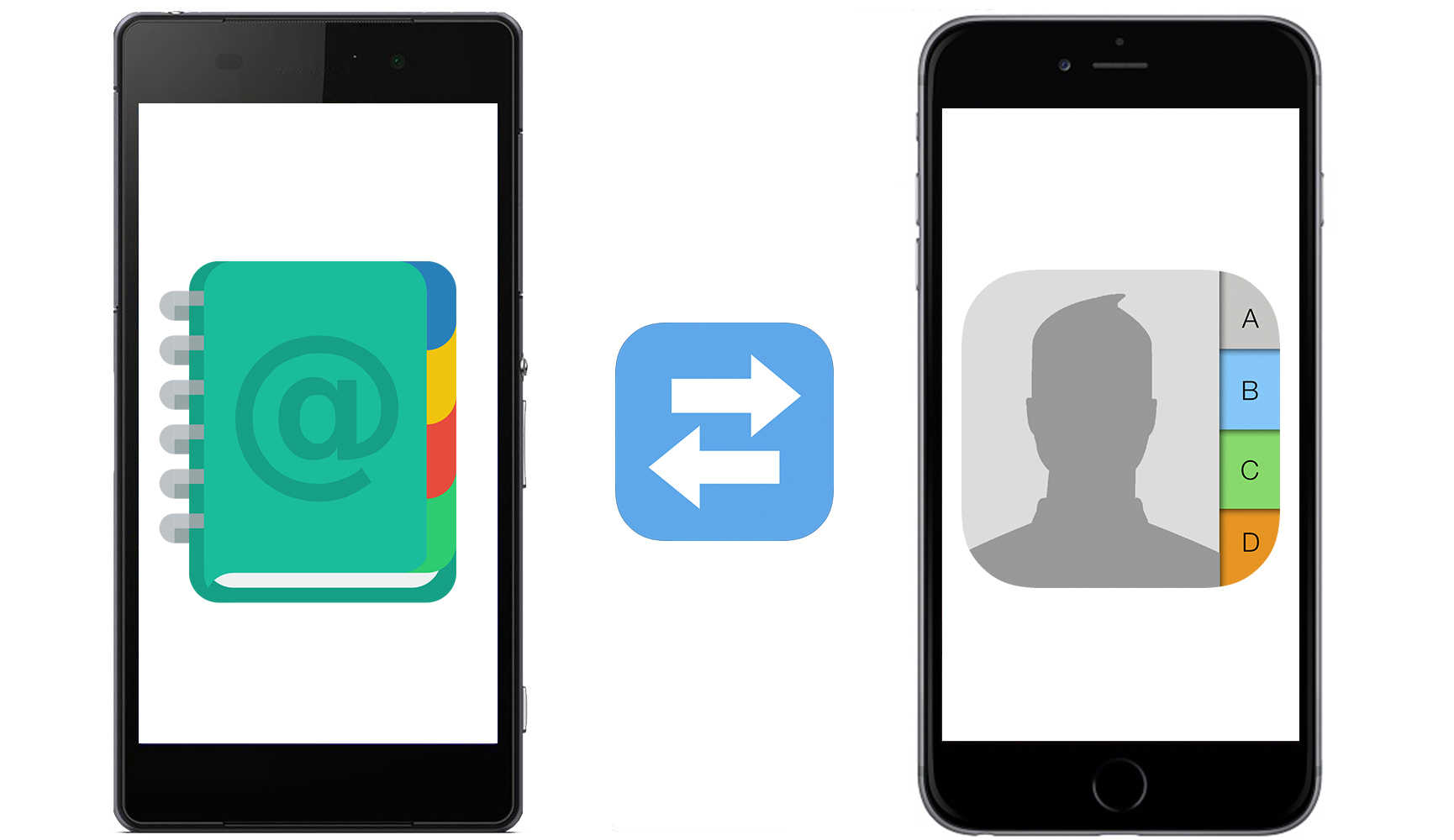 Export contacts through the cloud
Before syncing make sure you have Internet on both phones and select the service, Google or iCloud.
Google
Taking the decision to purchase a smartphone that runs on OC Android , the first thing you need is to register a Google account. Pleased that the developers of the iOs operating system made it possible to integrate with "Google.Contact us". You only need to execute the algorithm of sequential actions:
From the Apple menu, navigate to: settings - Mail, contacts - add account.
In the window that appears, click "Google" and wolim your new account.
In the menu of your smartphone on OS Android check the "Auto sync data".
Type, previously activated, Google account.
If you have the Internet on both devices information will be displayed in a few minutes.
iCloud
The following service will allow transferring contacts, not having your phone to yourself. Enough computer and password from your main account.
Note that to work with IOS iCloud is only suitable branded browser. Estanguet Safari and follow a few simple steps:
The possibility of using cloud services greatly facilitated the process of synchronizing contacts between the two competing operating systems.
A few simple manipulations and all necessary information will appear in your new smartphone.
Two ways of transferring contacts from IOS to Android (1 video)
All illustrations in this article (5 photos)
You will also enjoy: