Action cameras — the device category, designed for active or even extreme shooting. Create an educational video blog? You want to capture the whole drive, received from an active vacation? In this case, no action camera, you can not do. Consider what different devices from different price categories and what you need to think before buying.
Tips for choosing action camera from China
Here are a few important characteristics that you need to pay attention to when choosing action camera.
Water resistant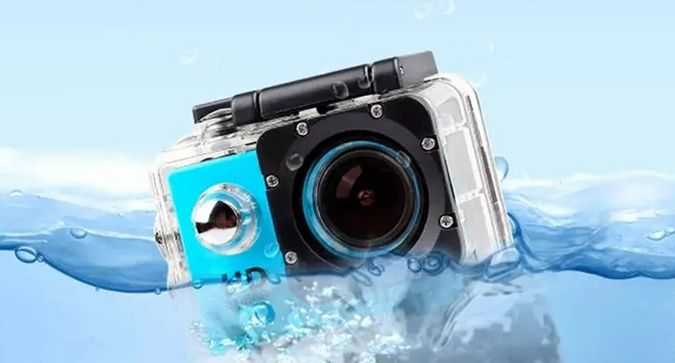 Stabilization
Equipment
Budget action cameras from Aliexpress in 2020
Chinese action cameras that fall into this category are suitable for novice users who do not need stabilization and high image quality. Expect something incredible from them, but due to the low cost, these models can be recommended for purchase.
OWGYML mini camera
Display: 2.0" Stabilization: no Video format: AVI 640 x 480 Battery: about 60 minutes
Description:
This miniature camera is only $13 — for the money you get a waterproof case with the ability to dive up to 30m and many kinds of fasteners.
Pros:
Waterproof case
The best ratio quality/price
Cons:
Eken H9R/H9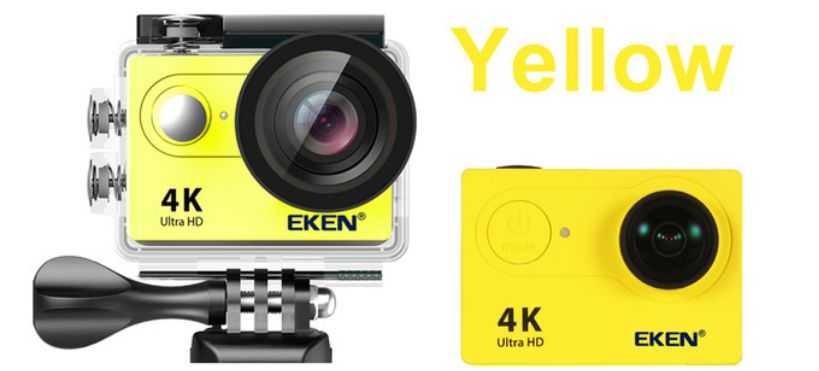 Sensor: OmniVision Display: 2.0" Weight: 100 gr. Battery: 1050mAh
Description:
Bright miniature camera from Eken, which allows you to record video in 4K 30 fps and 720P 60 fps.
Pros:
Sync via branded app with your smartphone.
Cons:
No built-in stabilization.
SJCAM SJ4000 AIR
Sensor: OmniVision Display: 2.0" LTPS Weight: 100 gr. Battery: 900mAh
Description:
A relatively inexpensive camera with a rich set. Perfect for Cycling, shooting, diving or as a DVR.
Pros:
Cons:
A small built-in battery capacity
The photo quality does not match the 4K
Mainstream action cameras from Aliexpress in 2020
The quality of the recording on the camera from this collection much higher due to the wide configuration and quality sensor. Some models have built-in or external image stabilization.
YI Discovery 4K
Sensor: Sony IMX179 (1/3. 2 " 8 MP) Display: 2.0" Weight: 100 gr. Battery: 900mAh
Description:
The weakest action camera in this category. Unfortunately, there is no electronic stabilization. Sensor Sony IMX179 good shoots outside in bright light, but if you want to record in the evening hours — it is definitely not suitable.
Pros:
Modern and stylish design.
Remote control.
Waterproof case.
Cons:
The lack of system of electronic stabilization.
Low resolution images.
AKASO V50 Pro
Sensor: OmniVision Screen: <2 1050mah="" battery:="" electronic="" gift="" p="" stabilization:=""> 2>
Description:
The quality of the images obtained with this action camera, a little better than the previous. For $90 you get electronic stabilization system with 6-axis gyro, built-in NFC module and an extra battery.
Pros:
Access videos through the app on your smartphone
Remote control in hand
Cons:
The lack of multi-language interface.
Not suitable for filming in the evening.
Eken H5S Plus
Sensor: SONY IMX078 (1/2.3" 12.4 MP) Display: 2.0" Weight: 150 gr. Battery: 1050mah Stabilization: electronic
Description:
Another interesting camera from this category with an ultrawide lens with a viewing angle of 170°. The device is equipped with a waterproof case, which is designed to dive up to 30 meters.
Pros:
The build quality is on par.
A wide selection of trim levels.
Cons:
Shooting 4K 60fps only on a tripod.
Flagship action cameras from Aliexpress in 2020
Chinese action camera, this category is intended for professional photography during outdoor activities, diving and Cycling. The cost of these devices sometimes two times or more greater than the amount you would pay for a mainstream camera. At the same time, the photo quality is much higher.
SJCAM SJ8 Pro
Sensor: Sony imx377 (1/2. 3 "mp) Display: 2.3" IPS Retina Battery: 1200 mAh Stabilization: Yes
Description:
The action camera shows excellent quality in extreme conditions shooting. Aperture Of F2.8 allows you to get decent shots in low light conditions. Unlike the other two cameras from this line FJ8 FJ8 Air and Plus, this allows you to shoot video in 4K at 60fps.
Pros:
Good shooting in low light conditions
Support in the corporate application SJCam Zone
Cons:
Maybe a little warm when shooting in 4K and Wi-Fi included
Drift Ghost XL
Display: LCD Weight: 150 gr. Battery: 3000mAh Moisture protection: IPX7
Description:
Very unusual action camera from Aliexpress that does not have a color display. The shooting angle is adjusted using an analog switch that is located around the lens, and all necessary information is displayed on the LCD mini-display. The photo quality is excellent, and that is expected from action camera this class.
Pros:
High levels of autonomy is 9 hours
Charging connector hidden inside a sealed screw lid.
Cons:
No display for watching videos
The lack ultrasonographies lens (limited to 140°)
GoPro HERO 7
Stabilization: stabilization trichosia Screen: 2.0"
Description:
The most expensive of all presented here of action cameras. However, the device definitely worth the money. There is GPS, auto cloud save data, scene recognition and 3 microphones (used for active noise cancellation). The only drawback is the high cost. In the basic configuration the device will have to pay about $310. The complete package will cost $100 more.
Pros:
Excellent colorful image in bright light.
Cons:
The high cost of the basic configuration.
Low quality filming with poor lighting.
Conclusion
As we have seen, Aliexpress offers a wide range of cameras for action-shooting on any budget. It all depends on what you intend to use the purchased device.
You will also enjoy: